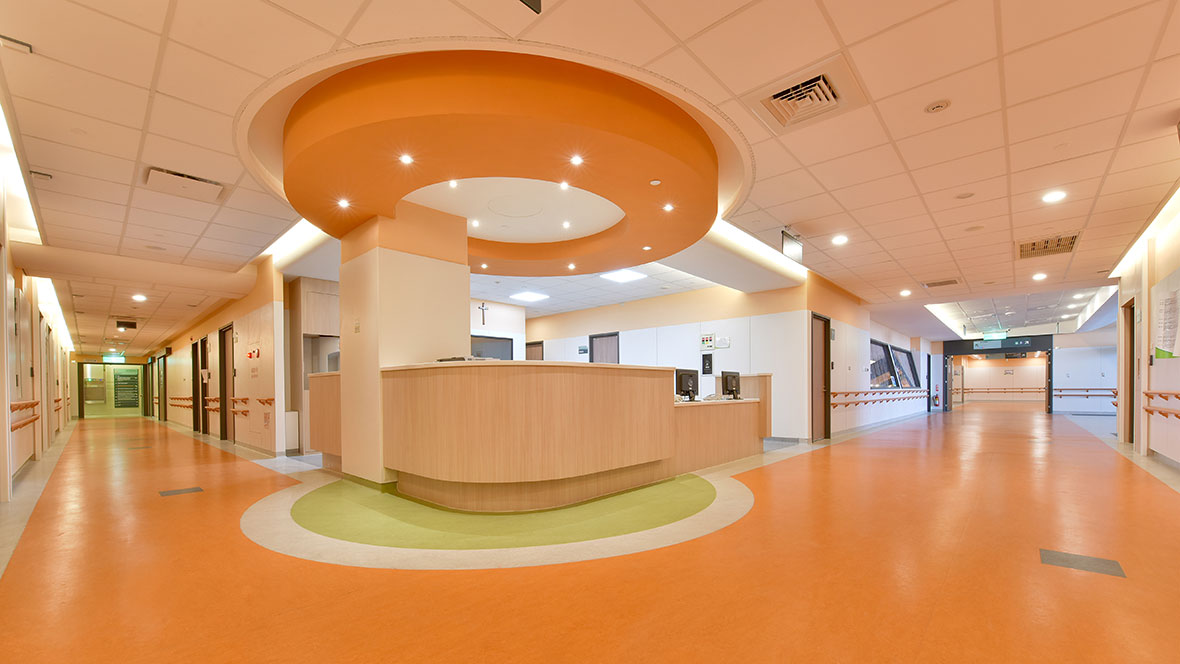 Why Vinyl Flooring Is Ideal For Hospitals
When patients enter a hospital, they expect a durable, welcoming floor that promotes your design vision and makes a strong first impression. Therefore, the countless combination options offered by vinyl-based flooring enable architects to express their creativity with a range of design options whilst meeting other parameters like functionality, safety, affordability and sustainability needs.
Hygiene and Safety
Vinyl reduces the expense of operating and managing high-traffic environments like hospitals while ensuring protection and hygiene, thanks to its high wear resistance, ease of installation, washing and maintenance. Because of these advantages, vinyl flooring is now used in operating rooms, hospital rooms, clean rooms, wet rooms and laboratories all over the world.
Cost Efficiency
On average, you can expect to spend Rs. 100 – Rs. 150 per square foot to have it installed and when compared to alternatives like wooden, stone, or ceramic flooring, vinyl offers significant cost savings. Also the long term economic advantages can be seen in terms of significant cost savings for hospitals in aspects such as cleaning and maintenance due to its properties mentioned above.
Durability
Vinyl flooring is very long-lasting and hence also why architects see it as a go to option for hospitals wherein the flooring demands are such that 10-20 years longevity is a prerequisite. Most vinyl flooring often has a wear layer on the surface that protects it from scratches and stains. The wear coating on some vinyl items is also protected by a 10-year warranty.
Design
Vinyl's greatest asset is its wide variety of vibrant design and colour patterns. Especially for hospitals, research shows that colours used tend to be pastels and bright colours to create a positive and comforting atmosphere for patients. It gives architects the luxury to experiment with different types of Vinyl materials to achieve a desired end product. For instance, you can combine solid and composite vinyl to create unique, random patterns or consider printed vinyl to create the look of stone or hardwood without the expense of using those natural materials.
CCIL offers a one stop flooring solution to hospitals seeking Vinyl flooring installation.